Scout Advancement Weekend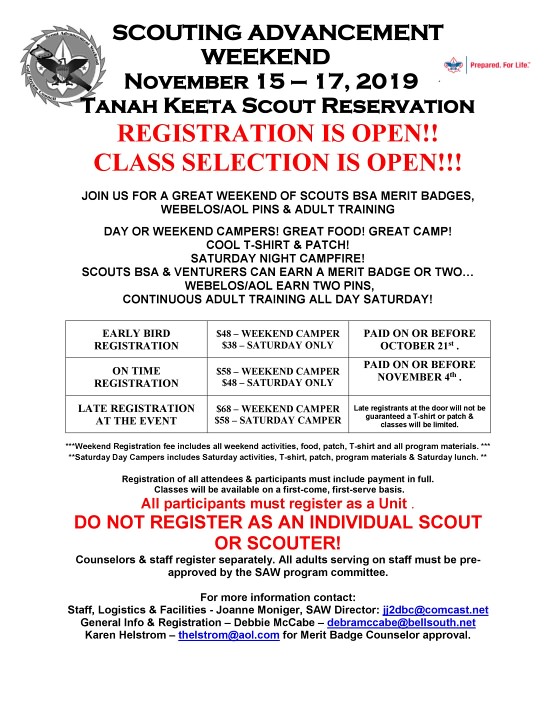 SCOUTING ADVANCEMENT WEEKEND (SAW) - November 15, 16 & 17, at our Boy Scout Camp, Tanah Keeta.

Registration is limited to the unit. Please no provisional registrants.
Staff, Logistics & Facilities - Joanne Moniger, SAW Director: jj2dbc@comcast.net
General Information & registration - Debbie McCabe - debramccabe@bellsouth.net
Karen Helstrom - thelstrom@aol.com for Merit Badge Counselor approval.