Tanah Keeta Summer Camp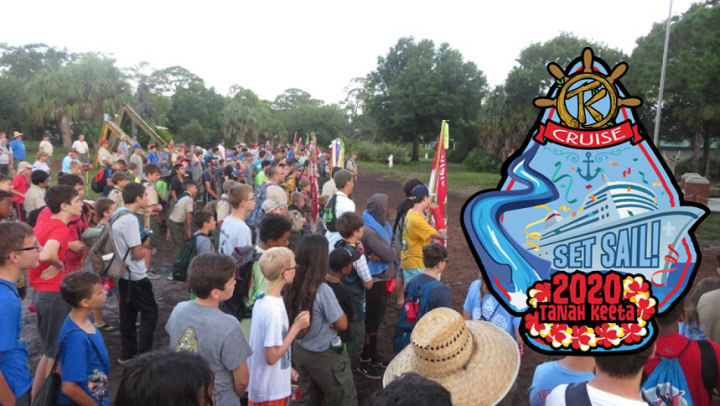 Why Tanah Keeta Summer Camp? Sure, we are a BSA Nationally Accredited Camp! Sure we have Archery, Rifle and Shotgun. And COPE and Climbing. Aquatics activities? Of course! But what makes Tanah Keeta different from other camps?
Not only do we have an olympic size pool and a spring fed lake, but we have also have direct ocean access via the Loxahatchee River. With this we have an excellent and affordable multi-level SCUBA program which provides ocean dives. We also have two additional high adventure programs that celebrate our marine environment including Angler Adventure and Ocean Adventure.
NEW this year - Master Chef: Scout Edition by Chef David Pantone in Week 3 and Board Shapers Adventure in Week 2. Ages 13+.
We have small, well taught classes. By utilizing the block system, we are able to invite experts such as Firefighters, Police Officers, Lawyers, Auto Mechanics to teach a variety of specialty and technical merit badges.
NEW this year - lots of new merit badges including Exploration, Scouting Heritage, Public Health, Medicine, Geology and more!!!!!
We have plenty for adults to do at camp, including classes, fun activities, special meals, and a leaders' cruise of the Loxahatchee River.
We have new computers and robotics kits in our Digi-Tech area.
We have SUPER FUN theme days with fun activities and evening program designed to make each day at camp a unique experience.
We have a dynamic, patrol based first year program taught by outstanding and engaging staff.
While we understand that advancement at camp is important we also believe wholeheartedly that summer camp needs to be FUN, FUN, FUN!!! Each evening is packed with activities that develop troop unity, but also celebrate the fun and adventure of summertime and being outdoors with friends. We have plenty of play elements around camp including a brand new basketball court, gaga pit, giant chess, 4 square and more.
Finally, at Tanah Keeta Summer Camp, you are not simply a camper, you are a member of our family. We pride ourselves in making every camper feel welcome and at home. Our staff is hands down, one of the best summer camp staffs you will find. They are passionate about summer camp and dedicated to making sure that every camper leaves with the spirit of summer camp in their hearts!