Gilwell Society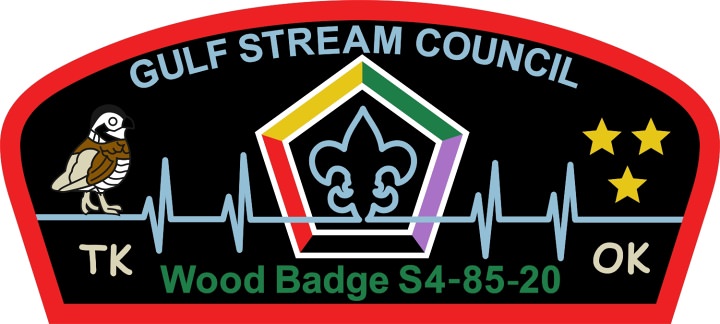 Gulf Stream Council Gilwell Society is accepting membership for the 2021 calendar year. Membership in the Gilwell Society costs $15.00 per year and includes the course flap. This flap is ONLY available to Gilwell Society members. The purpose of the Gulf Stream Council Gilwell Society is to provide meaningful and practical avenues for continued service to Scouting at a local level, encouraging and supporting completion of Wood Badge tickets and related contributions that benefit youth, and for strengthening the bonds of friendship and fellowship among all Scouters.
Society membership requires a Scouter to maintain registration in the Boy Scouts of America and members must have completed a Wood Badge course and their ticket in the allotted time frame.
You may also purchase tickets to the Wood Badge Breakfast which will be held on Saturday, December 12th. Gathering at 8:30 AM. Tickets are $15 each.