Scout Shop
The M. E. Rinker, Sr. Scout Shop is here to serve all your needs in uniforms, "Official" BSA national supply items, advancement purchases, publications, outdoor equipment, crafts and more. Many of the items listed in the BSA Official Retail Catalog are in stock here, and what isn't can be ordered through the Scout Shop, free of shipping charges for you.
If you're new to Scouting, be sure and drop in to see all the things that are available for your part of the program. Or, give us a call at 561-691-3929. We would love to help you with your needs.
Hours of Operation
Monday - 9:00 AM to 6:00 PM
Tuesday - 9:00 AM to 6:00 PM
Wednesday - 9:00 AM to 6:00 PM
Thursday - 9:00 AM to 6:00 PM
Friday - 9:00 AM to 6:00 PM
Saturday - 9:30 AM to 3:00 PM
Sunday - Closed
Our Staff
We have an extremely dedicated, experienced and knowledgeable staff to assist you.
Charlotte Brauer, Manager
Won-Mee Goodman
Joanne Moniger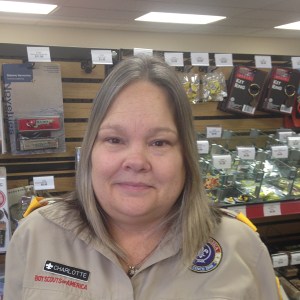 Scout Shop Manager
(561) 691-3929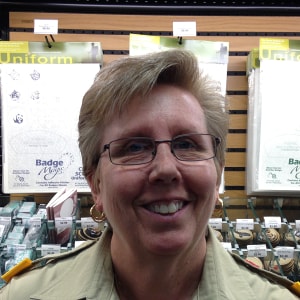 Joanne Moniger
Sales Associate