Membership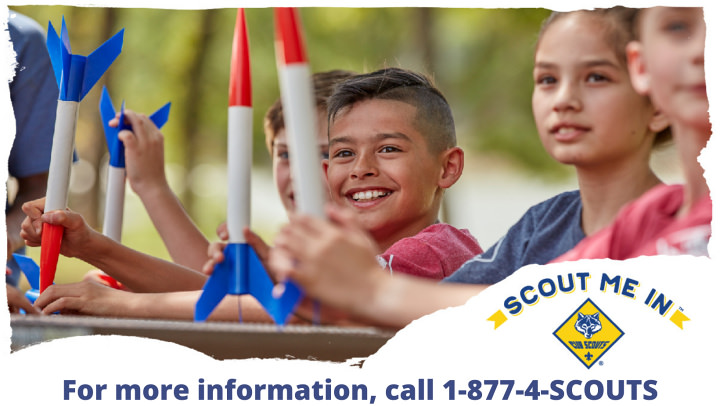 Are you ready to recruit some new families into your unit?
STEP 1: Make sure that your Unit's Be A Scout Pin is Active and Updated! For easy, step by step instructions on how to do this, click here!
Click here for the most up to date information on Online Registration for Unit Leaders
---
Cub Scout Recruitment Video
Born to be a Scout!
---
| File Name | Description | |
| --- | --- | --- |
| 100 Point Adult Participation Form | Form to get parents engaged with supporting unit program. | Download |
| 2022 Fall Membership Plan Presentation | 2022 Fall Membership Plan - for Council/District Membership Committee use at recruitment campaign kickoffs/trainings | Download |
| Ask Me About Scouting | | Download |
| How to update beascout.org | | Download |
| Join Cub Scout Sign: Fillable | | Download |
| Join Cub Scouts Yard Sign | | Download |
| Join Scouting Digital Flier: Rockets Fillable | | Download |
| Join Scouting Yard Sign with QR Code | | Download |
| Membership Fees 2023 | GSC Membership Fees. Effective 1 Aug 2023. | Download |
| Pack Information Flier: Fillable | | Download |
| Peer-to-Peer Cards - Cub Scouts | Fillable sheet of (10) Cub Scout Peer-to-Peer Cards - 2022 | Download |
| Peer-to-Peer Cards - Scouts BSA | Fillable sheet of (10) Scouts BSA Peer-to-Peer Cards - 2022 | Download |
| School Night Sign In Sheet | | Download |