University of Scouting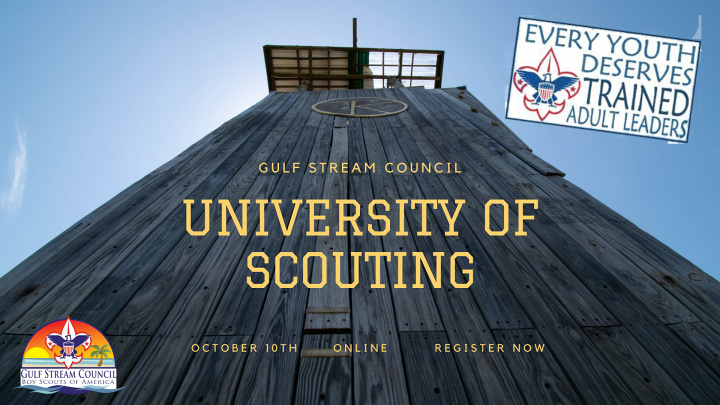 All unit leaders are to be trained for their specific leadership position! Every youth deserves a trained leader!
Registration is open NOW for our University of Scouting ! Join us and get trained in your position! Your favorite scout will thank you!. All Sessions will be held virtually. The cost is $5 to help cover training materials.