Camp Cards to Support Hometown Heroes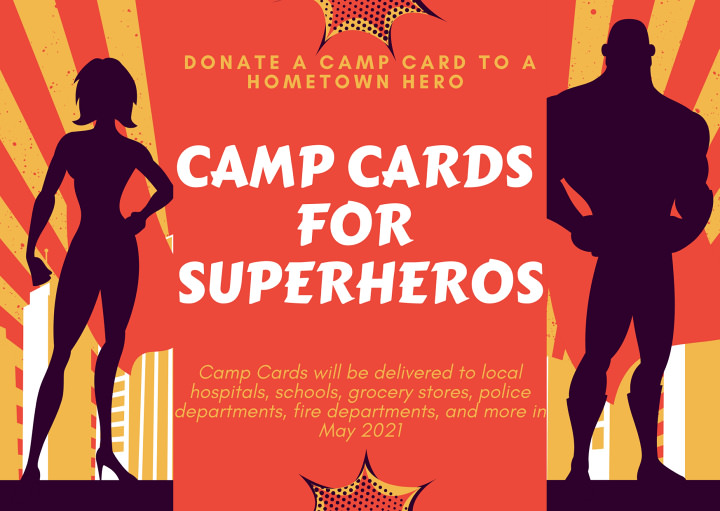 Purpose
The Camp Cards to Support Hometown Heroes Campaign's purpose is to deliver discount coupon cards that support local businesses to our hometown heroes. This is our way to pay it forward and thank our heroes for everything they've done during the pandemic and continue to do everyday. We are asking the community, our friends, and families to pay it forward to support hometown heroes by donating to the campaign.
Card Value Exceeds the Cost
A customer can purchase a Camp Card for only $5.00, but the card's value is much greater than the cost. In most cases the customer will recover the purchase price by using one or two of the discounts on the card. In total, the card can be valued at well over $100.
When will Cards be Delivered?
In May, Scouts will deliver Camp Cards to local hospitals, schools, grocery stores, police departments, fire departments, and more. Pictures will be posted here, as well as our Council Facebook and Instagram pages.