Summer Bytes 2020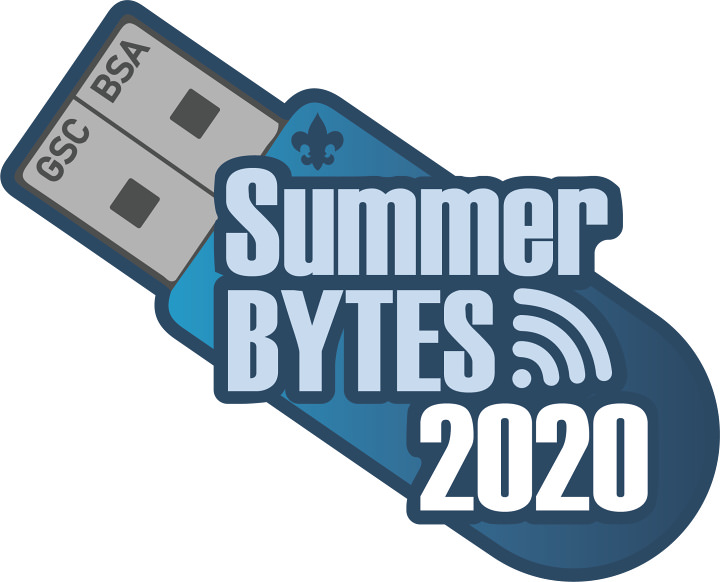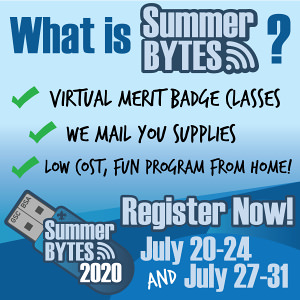 Click HERE to view our Week One Orientation
This year, SUMMER BYTES! When it became clear that our traditional "in-person" summer camp program could not take place, out of caution for the health and safety of our scouts, staff, and families, Council Staff and Volunteers began working on a plan to bring the TK experience directly to your homes. Summer Bytes 2020 is a collaboration of our best virtual program opportunities combined with the scout spirit and enthusiasm that makes Tanah Keeta the premiere Scouting experience in Florida. While we will not be able to experience the sheltering pines and scent of woodsmoke for 640 acres that is Tanah Keeta Scout Reservation this summer, our virtual program will still provide what we do each and every summer and the thing that matters most: offer a strong, Scout- oriented program. In 2020, this program will take place for each Scout and leader in the comfort and safety of their own home. Virtual merit badge sessions, interactive camp-wide activities, entertaining campfires, and engaging adult leader programs are just some of the opportunities that await this summer.
Scouts can choose from various program tracks, called Adventures and work on at least 4 different merit badges. Scouts may sign up for more than 1 Adventure, if their schedule permits (please note there is an additional $50 fee for each additional program track). Scouts will receive a box, mailed directly to them, with the supplies needed for their chosen Adventure(s). We even have a great Virtual First Year Camper Program, USB Scouts!
Register today, spots are limited! Don't miss out!
The event fee is a 1 time registration fee of $75. This fee includes access to evening activities, tons of fun and your choice of 1 free Adventure with a camp supply box mailed directly to your home! Additional adventures may be added for $50 per adventure. Scouts who attend 1 week of camp do not have to pay the registration fee again, they only pay for their additional adventures! NOTE: Classes are only offered in Adventure bundles.