Spin to Win Weekly Drawing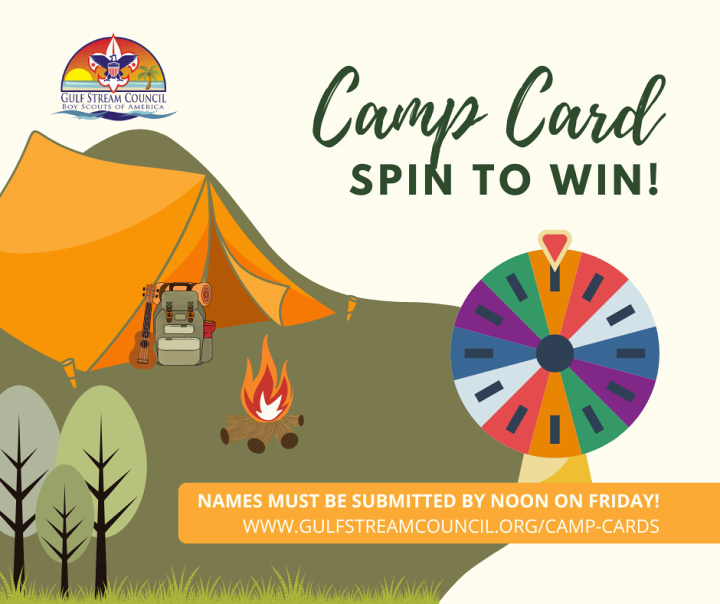 Who's ready for a challenge?
For every 25 cards sold that week, a Scout will receive one entry into the weekly drawing. The Scout chosen from that drawing will have the opportunity to spin a wheel for some fantastic prizes.
All Scouts selling 25 or more cards in that specific week must notify their unit camp card chair prior to the drawing. You may only enter once for every 25 cards sold.
Entries must be submitted by 12:00 Noon on Friday each week to enter into the drawing. The first drawing will be held on Friday, March 10, 2023, and the final drawing for the 2023 Camp Card Campaign will be on May 19, 2023!