Nova Nights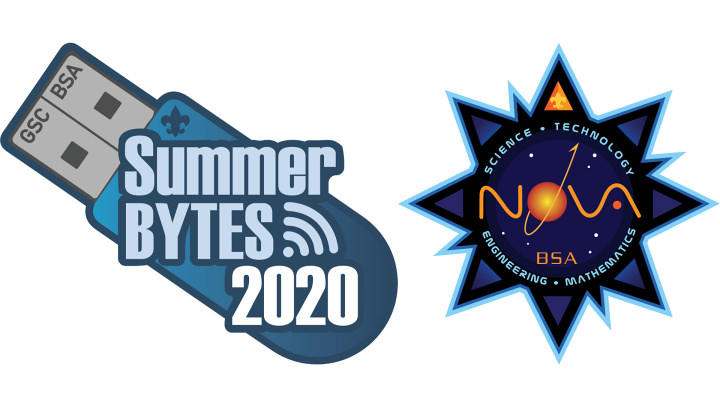 Get ready for Nova Nights! When it became clear that our traditional "in-person resident" summer camp program could not take place, out of caution for the health and safety of our Scouts, staff, and families, Council Staff and Volunteers began working on a plan to you an exciting at-home Cub Scout camp!

Nova Nights brings all 11 Nova electives right to you! While we will not be able to experience the sheltering pines, sugar sand and scent of campfires at Tanah Keeta Scout Reservation this summer, our virtual program will still provide you the opportunity to work on out-of-this-world fun in a BOX! This program will take place for each Cub Scout in the comfort and safety of their own home.

Cub Scouts can choose to take their classes during the 6pm-7pm OR 7pm-8pm time slot that runs every night from July 20–July 31 and concludes with an Astronaut Pudding Party! Whether you participate in one Nova class or all of them— that's up to you!

Nova Class Schedule (6pm & 7pm)
July 20 – Out of This World
July 21 – Science Everywhere
July 22 – Up and Away
July 23 – Uncovering the Past
July 24 – Nova Wild
July 25 – 123 Go
July 26 – Down and Dirty
July 27 – Fearful Symmetry
July 28 – Cub Scouts can Code
July 29 – Tech Talk
July 30 – Swing
July 31 – Astronaut Pudding Planet Party!

The one-time $50 event registration fee includes:
A box of activities mailed directly to your home for all 11 Nova classes
Access to the Nova Zoom Meetings every night
The Nova patch
The most amazing Nova Certificate you've ever seen
Astronaut Pudding Planet Party
Register TODAY - only 60 spots available!
Registration will close when 60 Scouts have signed up or July 12th at 11:59pm.
UPDATE 7/14/2020: Registration is closed as all spots have been filled!

Cub Scout Nova Awards may be earned by Wolves, Bears, Webelos, and Arrow Of Light Scouts. A list of which adventures are used for which Nova Award is available, as is an insert for the Cub Scout Nova Awards Guidebook with the current requirements.