Mentoring Day 2019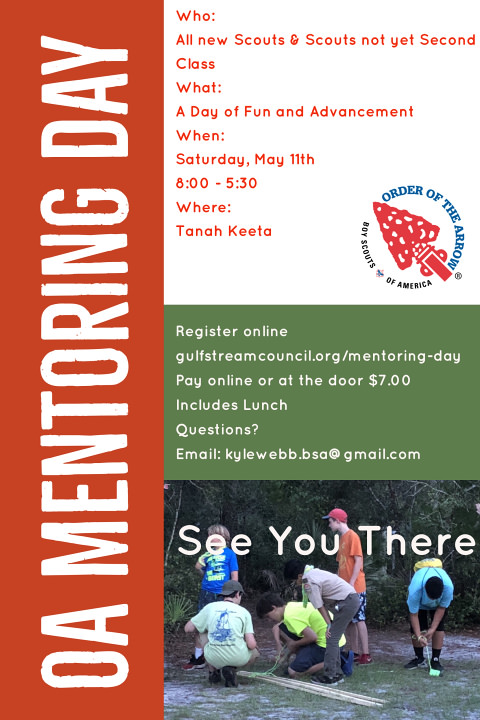 Date/Time:
May 11, 2019 8:00 am to 5:30 pm
Location:
Tanah Keeta Scout Reservation
8501 Boy Scout Road
Tequesta, FL 33469
Location Phone: (561) 746-8749

Mentoring Day is an opportunity for new scouts to get a head start on their rank advancements and learn about the scouting program. Our goal is to get some rank advancement done as well as have a good time to give scouts a taste of the scout spirit and all of the fun and learning they can experience through scouting.
This event is sonsored by Aal-Pa-Tah Lodge (The Order of the Arrow).
Location: Tanah Keeta Scout Reservation
Time: 8:00 AM to 5:30 PM.
Cost is $7.50 for participants, $5.00 for staff.