Everglades District TK 'n' Treat Fall Family Campout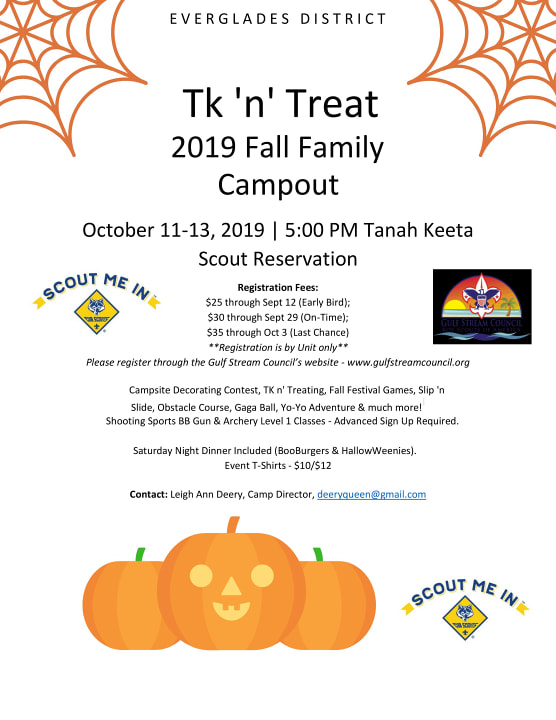 A Halloween themed Cub Scout Fall Family Campout. Fun for the whole family,. Campsite Decorating Contest, Slip&Slide, Crafts, Yo-Yo Preview Adventure for all dens, TK 'n' Treating, Fall Festival Games, Saturday Night Dinner of BooBurgers and Halloweenies, & Shooting Sports Level 1 BB Guns and Archery Classes(must sign up thru the registration process; first come , first serve).
Registration fee includes: Camp fees, Saturday night dinner, program fees, patch, cup - Siblings under 4 - free Staff - must be approved by Camp Director. Event T-shirts - purchased separately.
Everglades Spring Camporee March 26, 2021 to March 28