Cub Scout Learning Advancement Workday (CLAW)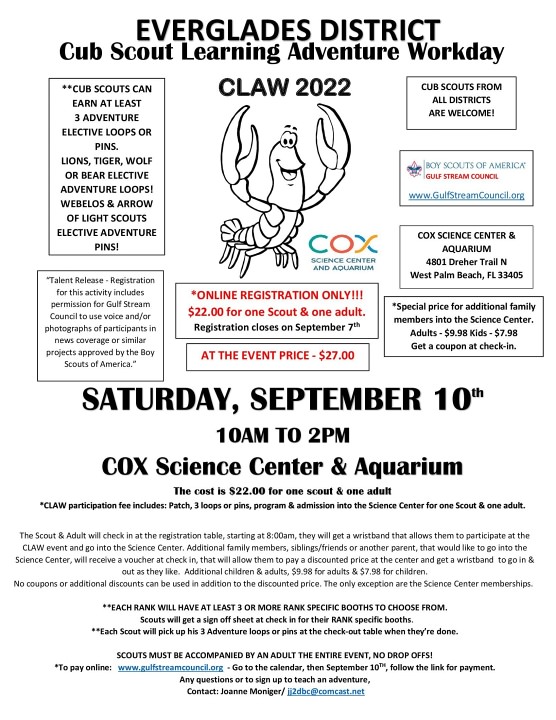 Date/Time:
Sep 10, 2022 10:00 am to 2:00 pm
Location:
COX Science Center and Aquarium
4801 Dreher Trail North
West Palm Beach, FL 33405

REGISTRATION OPENS AUGUST 1ST!!
WE NEED PACKS TO TEACH AN ADVENTURE BELT LOOP OR PIN! WANT TO SET UP A BOOTH? Packs from all districts are asked to set up an Adventure Loop or Pin booth. . We cannot have a successful event without Pack participation! Check out the CS loop or Pins Adventure page under resources for more info!
AT THE DOOR REGISTRATION - $27.00. TAKE HOME BELT LOOPS & PINS MIGHT NOT BE AVAILABLE FOR THOSE SCOUTS THAT REGISTER AT THE EVENT. THEY WILL BE ORDERED & SENT TO THE SCOUT, AFTER THE EVENT.