Everglades presents: Scouting in the Wild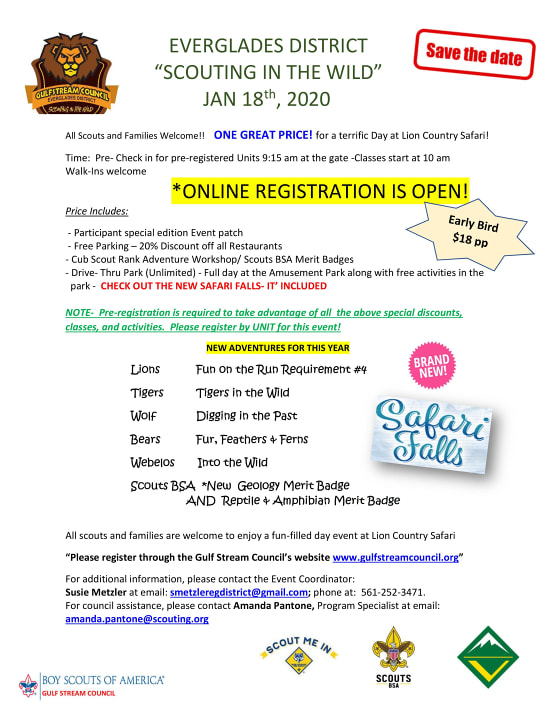 A fun-filled day event! mark your calendars for January 18th, 2020 at Lion Country Safari!
Lion Country Safari day for all Scouts. LCS has a classroom Adventure program for Tigers- Webelos and a new
Merit Badge Program they are offering for Scouts BSA at this event. Classes for Cubs will be held in their outdoor Classroom
pavilion throughout the day. The Merit Badge class will be offered in another location on site.
All class times and locations will be available in the Program Guide. All scouts and families can enjoy unlimited access
to the park all day, free parking, discount at the restaurant for lunch, full access to the amusement park featuring
many no charge activities for our scouts. In addition, unlimited drive through of the Safari jungle.
Scouts BSA will have the opportunity to take both the *New Geology Merit Badge AND Reptile & Amphibian Merit Badge.
Unit Registration is required for this event.
Click here for Program Guide.
Scouting in the Wild 2021 January 16, 2021
Gone Wild in the Jungle 2021 February 13, 2021