Spook-O-Ree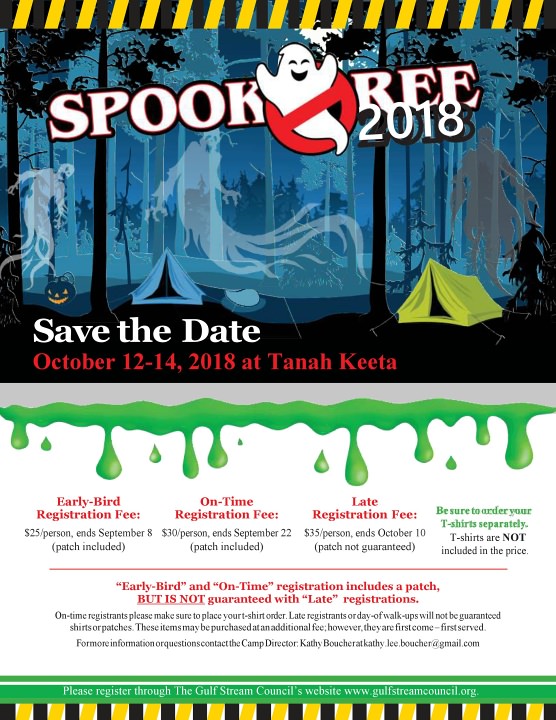 There's tons to do at the Spook-o-Ree!
The Sailfish District hosts a Halloween-based family campout event where Cub Scouts and their families enjoy activites ranging from Archery, BB guns & Slingshots, Swimming, Fishing, , Mini-Klondike and more!!!
As the sun goes down, the fun level rises. Scouts venture through a Spooky Trail or a Scary Trail, compete at the Carnival, and explore the Straw Maze or tour Tanah Keeta's creepy underbelly on the Haunted Hay Ride.
Please register as a unit, not as a family. Thank you for speeding your check-in process.