Sailfish District Cub Scout Family Campout Spook-O-Ree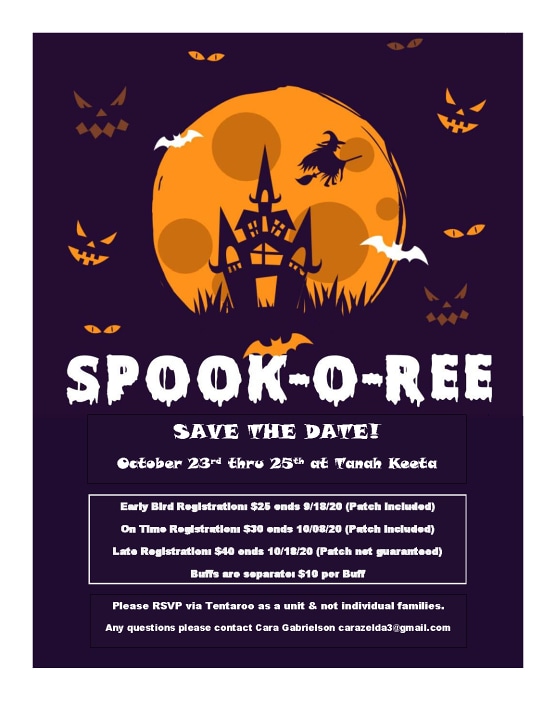 There's tons to do at the Spook-o-Ree!
Please register as a unit, not as a family. Thank you for speeding your check-in process.

Join us for the 2020 Sailfish Spookoree!
Register now!
Where: Tanah Keeta Scout Reservation
8501 SE Boy Scout Rd, Tequesta FL 33469
When: October 23-25, 2020
Cost:
$25 Early Bird Registration Deadline is 9/18/20
$30 On-Time Registration Deadline is 10/8/20
$40 Late registration by 10/16/20
Also available - 2020 Spookoree Buffs! $10.00 each under products at check-out.