Indian River Cub Scout Red Ryder Shoot-O-Ree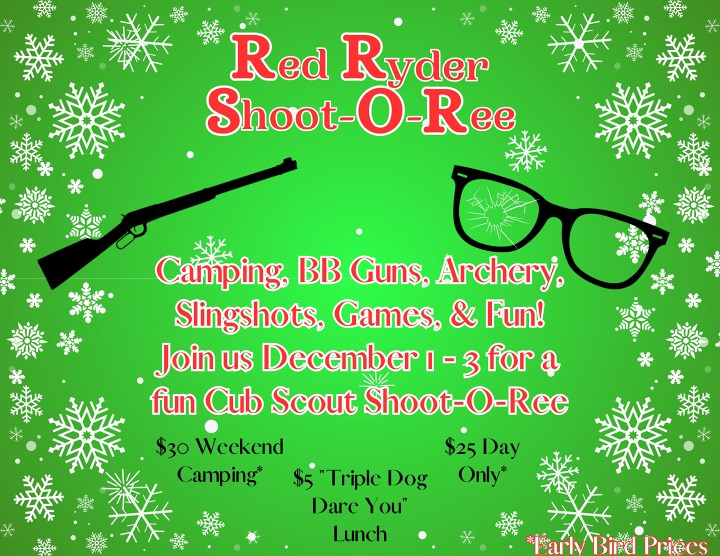 Coming to Camp Oklawaha this holiday season, the Indian River District presents to you "The Red Ryder Cub Scout Shoot-O-Ree".
Join us on December 1st to December 3rd for a cub scout camping weekend where scouts have an opportunity to camp two nights and earn their shooting sports badge and pin (levels 1 and 2).
On top of the shooting sports and camping fun, we will also have some games & crafts, there will be a $5.00 hotdog lunch for Saturday that you can pre-buy thru the event registration.
Sign up your unit today and come enjoy two nights of camping and shooting sports fun! Registration opens October 16th, 2023!
Indian River Cub Scout Red Ryder Shoot-O-Ree December 01, 2023 to December 03