Everglades District "Off to the Races!" Cub Scout Family Campout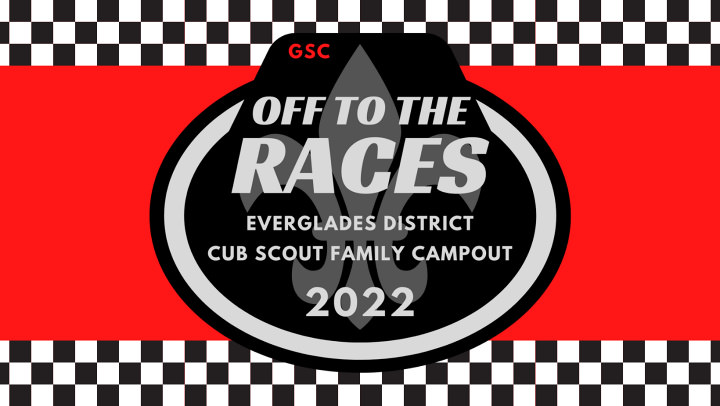 Join us for a weekend of racing-theme camping that will speed by with activities leading up our big finish: the Everglades District Pinewood Derby! All Packs, Cub Scouts and their families are invited!
The District Pinewood Derby will be on Saturday afternoon. Additional racing-themed activities will be available to Scouts and families not competing in the Pinewood Derby. Following the races, we will have an awards presentation at the closing campfire in the evening.
Registration Types & Fees
Early Bird
(until Mar 25)
On-Time
(until Apr 15)
Late Registration
(until Apr 22)
Weekend Camper
$30
$35
$45
Day Camper
$20
$25
$35
Adult Spectator
$10
$10
$10
Staff (Youth/Adult)
$15
$15
$15
Everglades District Pinewood Derby
Scouts who are eligible to compete in the District Pinewood Derby must be registered by their Pack. The link to submit names is www.gulfstreamcouncil.org/EGpwd2022. Adults who are not participating in the campout and wish to watch the races only, must still register for the campout as an adult Spectator.