Everglades presents CLAW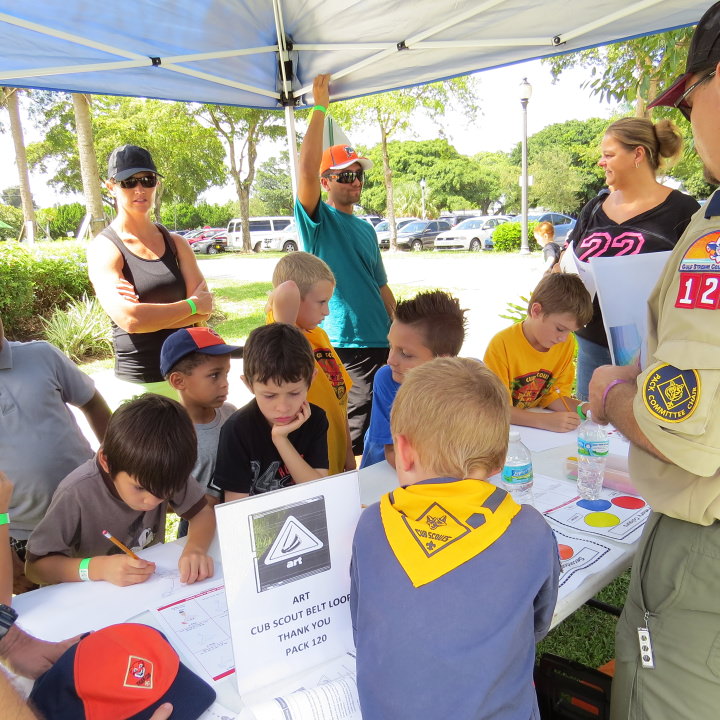 Date/Time:
Sep 15, 2018 10:00 am to 2:00 pm
Location:
South Florida Science Museum
4801 Dreher Trail North
West Palm Beach, FL 33405

Printable flyer - click
HERE
.
The Scout & Adult will check in at the registration table, starting at 8:30am, they will get a wristband that allows them to participate at the CLAW event and go into the Science Center. Additional family members--siblings/friends or another parent that would like to go into the Science Center--will receive a voucher at check in that will allow them to pay a discounted price at the center and get a wristband to go in & out as they like. Additional children & adults, $8.50 for adults & $6.50 for children.
No coupons or additional discounts can be used in addition to the discounted price. The only exception are the Science Center memberships.
**EACH RANK WILL HAVE AT LEAST 3 OR MORE RANK SPECIFIC BOOTHS TO CHOOSE FROM.
Scouts will get a sign off sheet at check in for their RANK specific booths.
ALL PACKS ARE ASKED TO PARTICIPATE BY SETTING UP AN ADVENTURE LOOP OR PIN BOOTH TO TEACH. THE MORE THE BETTER!
**Each Scout will pick up his 3 Adventure Loops or Pins at the check-out table when they're done.
SCOUTS MUST BE ACCOMPANIED BY AN ADULT THE ENTIRE EVENT. NO DROP OFFS!
***To pay online: The form below will activate July 27, 2018.
Any questions or to sign up to teach an adventure, contact: Joanne Moniger: jj2dbc@comcast.net Karen Helstrom: thelstrom@aol.com