Brian Morgan Spirit of Scouting Youth Award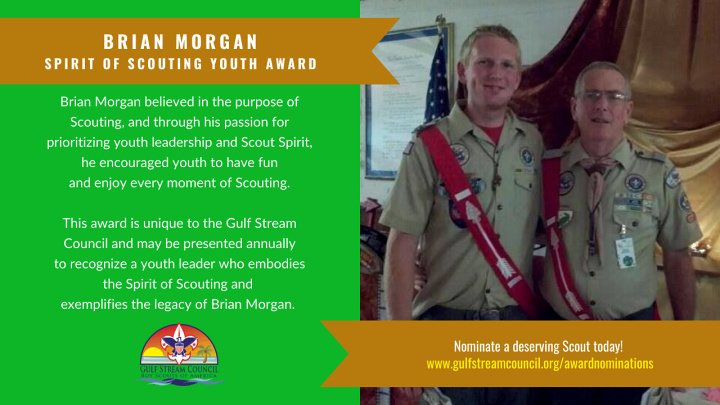 Brian Morgan wholeheartedly believed in the purpose of Scouting: to serve the youth and prepare them to become ethical decision-makers by living by the Scout Oath and Law. However, above all else, Brian always had one thing to say, which he believed was the most important thing: not just in scouting but in life, which was to have FUN and enjoy yourself. He always made sure that no matter what, the scout always came first.
This award is presented annually by the Gulf Stream Council to recognize a Scout between 16–21 years of age who is passionate, dedicated, and responsible; reflecting the qualities that Brian Morgan respected most in Scouting.
Nominations are due by December 3, 2023!
---